Electrocuting The Clowns is still for sale by David Boyer in the anthology Darc Karnivale under his alias David Byron on his own free website.

Has he created so many aliases he can't keep up with them all? Has he lost track of all his free websites? Or, is there some other reason?
(Please click the image to enlarge)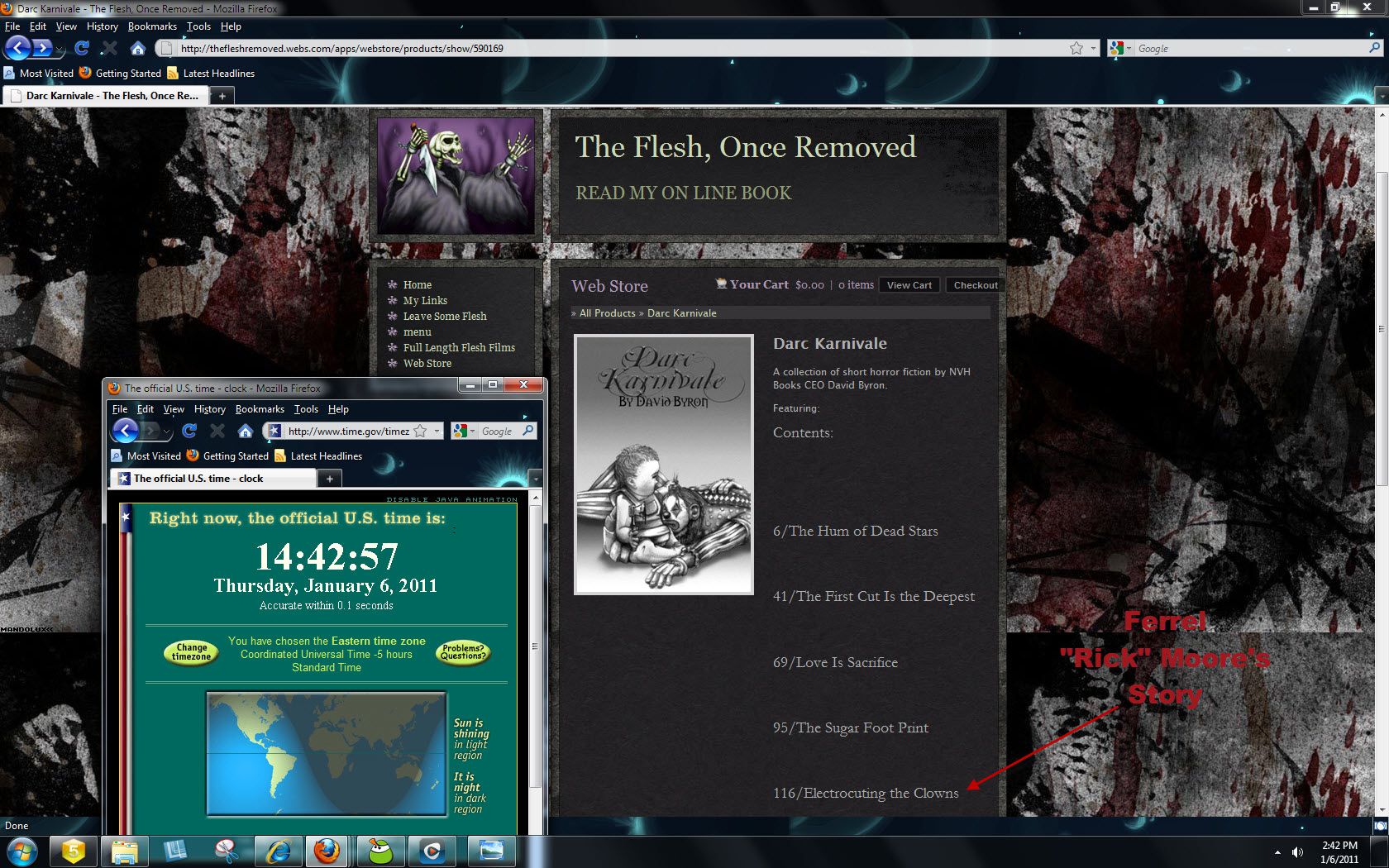 The Horror Writers Association on this plagiarism:
What do legal and mental health professionals have to say about this type of serial plagiary?
Please check back later to find out.
Other upcoming topics:
Lulu.com's Terms Of Service
David Boyer - In The Middle
Please excuse my delay in updating my blog and responding to emails. I hope to be caught up by the end of this weekend.